It is great to see you here.
Day in day out I receive the same question and that is:
'I don't know my English level.'
This is a FREE test where you can have an idea about your level approximately. Your test result will fall into one of the ranges below.
I'd like to mention that English is not just about the grammar. There is more to it like
Accent and pronounciation,
vocabulary knowledge and extend/depth of usage,
competency on phrases and idioms,
how actively you use English in your daily life,
how deep and accurate you can express your opinions/thoughts on daily life topics as well as sophisticated concepts.
Above are some of the factors that will accurately determine the level of your English language capability.
By considering all these in mind, it is highly encouraged to start studying English one level below your test result as it is the only way to build an amazing house (aka the future of your English studies) only if you have a solid background.
THE RESULTS FOR THE ENGLISH LEVEL TEST
A1 LEVEL: %0 - % 45
A2 LEVEL: %51 - % 65
B1 LEVEL: %66 - % 80
B2 LEVEL: %81 - % 90
C1 LEVEL: %91 - % 95
C2 LEVEL: %96 - %100
This test is not similar to TOEFL or IELTS. Instead it has specific indicators in questions that help us to analyze your level in an efficient way. The results give an appoximate idea about your level and we encourage you to start your English learning journey one level below your result. The test results cannot be used as a proof for any language qualification applications.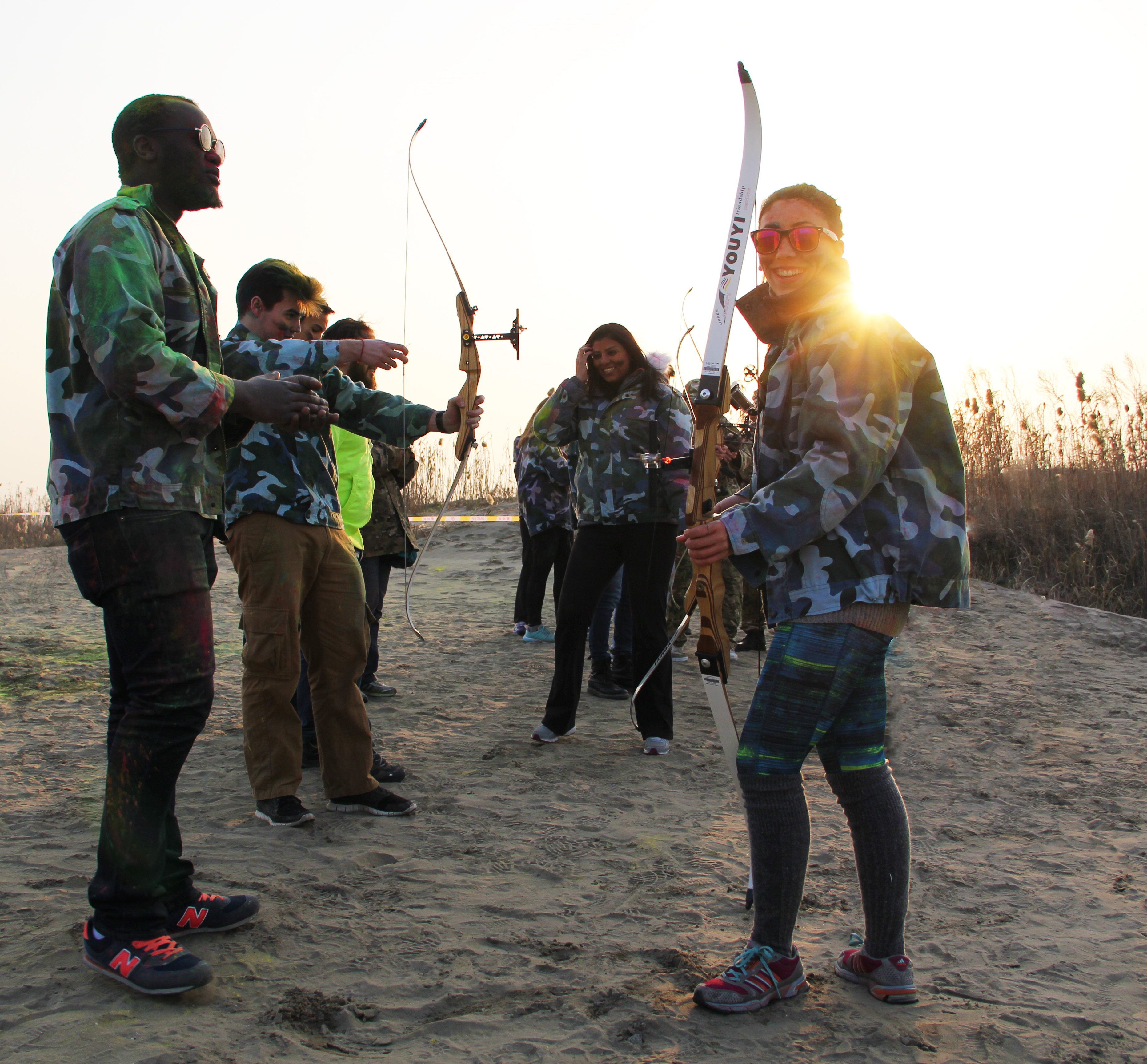 Your Instructor Evrim Kanbur
Evrim Kanbur, a certified English lecturer from Cambridge University rewarded with the CELTA certification - accreditation serial number of 501/1891/2.
She worked in multinational companies such as Deloitte, Riot Games as well as built a strong presence in the education world by leading business management departments of credible colleges and has given countless fo lectures on Academic English Writing, Business English and Simulations, Entrepreneurship, Digital Marketing in China, Brand Building and Management, Leadership, Non-Violence Coomunication, Strategic Decision Making, Financial Analysis and Reporting, Community and Crisis Management and Public Speaking and Presentation Skills in well-respected universities such as Shanghai University, Shanghai Jiatong University EBA, Skema Business School, Alibaba Business School and Singapore Social Sciences University.
Since establishing her consulting business in Shanghai, she elevated her services to reach more universities and companies around the world online. She has more than 32K students and reaching more every month.
In her serial entrepreneurship journey, she was invited to give speeches and a TEDx China speech to an offline audience of 500 and 500K online audience.
She aims to help more people around the world to excel English at work as well as in their daily lives to take their communication skills in a second language to the next level.