HOW TO MAKE STRATEGIC DECISIONS DURING COMPLEX AND VOLATILE TIMES?
There has never been such times like Covid19 disturbing the global economy to such level and length in combination with the age of internet. Major crisis are absolute challenges for management team and business owners as those events require them to fully exercise their decision making abilities to go through the crisis with minimum damage and survive.


It is important to understand that major crisis have different patterns than Covid19 which takes the complexity of this crisis to a new level. In order for businesses to have the minimum damage and survive, putting the strategic decision making models covered in this course comes as a key strategic maneuver for your business. 
WHY SHOULD YOU LEARN FROM ME?
I have 15 years of experience in business world including managerial positions in the multinational companies as well as being an entrepreneur, lecturer, consultant and TEDx China speaker who is constantly, day to day in front of any size of audience from 1 person to thousands of people.
I've been teaching Strategic Decision Making at Shanghai Jiatong University to Elite MBA students and in premium courses for entreprenuers who want to enter China market. I've been providing consulting services to various businesses from different industries before and during Covid19 and set up my own business during this time. As an entrepreneur and lecturer, I have extensive first hand experience navigating through this crisis using the decision making models in this course. To learn more, check out my Linkedin profile for more details.
WHAT WILL YOU LEARN IN THIS COURSE OF STRATEGIC DECISION MAKING DURING COMPLEX AND VOLATILE TIMES?
This course is designed to give you the decision making models to help you to focus and overcome any adversity along the way by making minimum viable decisions and observe and pivot if necessary to make sure that your business is still on track and has various scenarios in place during complex and volatile times like Covid19. You will be equipped with: 
Major crisis event (typical arc) vs Crisis event for Covid19


Asymmetric Impact of the Pandemic




Traditional Decision Making Criterias


executive Decision Making Framework in the Time of Covid19


A comprehensive Covid19 Response Framwork


Time Frame Based Processes




Scenario Planning in Strategic Decision Making




WHO THIS COURSE IS FOR?
Considering becoming a student of Effective Presentation and TED like Public Speaking Online Course? Here just a tiny sample of the kinds of people who have upgraded their public speaking game by enrolling:
Junior managers to senior managers,






Anyone who likes to take control of their life personally and professionally during Covid19
WHAT YOU GET AS PART OF STRATEGIC DECISION MAKING DURING COMPLEX AND VOLATILE TIMES ONLINE COURSE


One-time payment for a LIFETIME access.


Comprehensive modules revealing the essential strategic decision making models.


Montly added case studies from China.


After you completed the course, access to one on one consulting session with me that is 45 minutes based on customizing these decision making models to your business.
I have learnt so much from Prof Evrim's course. The decision making models taught in this course helped me to navigate through this extreme uncertain conditions. As I am in the US, we're still going though the waves but at least this course helped me to plan for the upcoming waves. I wish I had seen this course much much earlier. I am glad to have the resources available at this affordable price. Thank you Prof Evrim.
-Mike Peceto- Texas,USA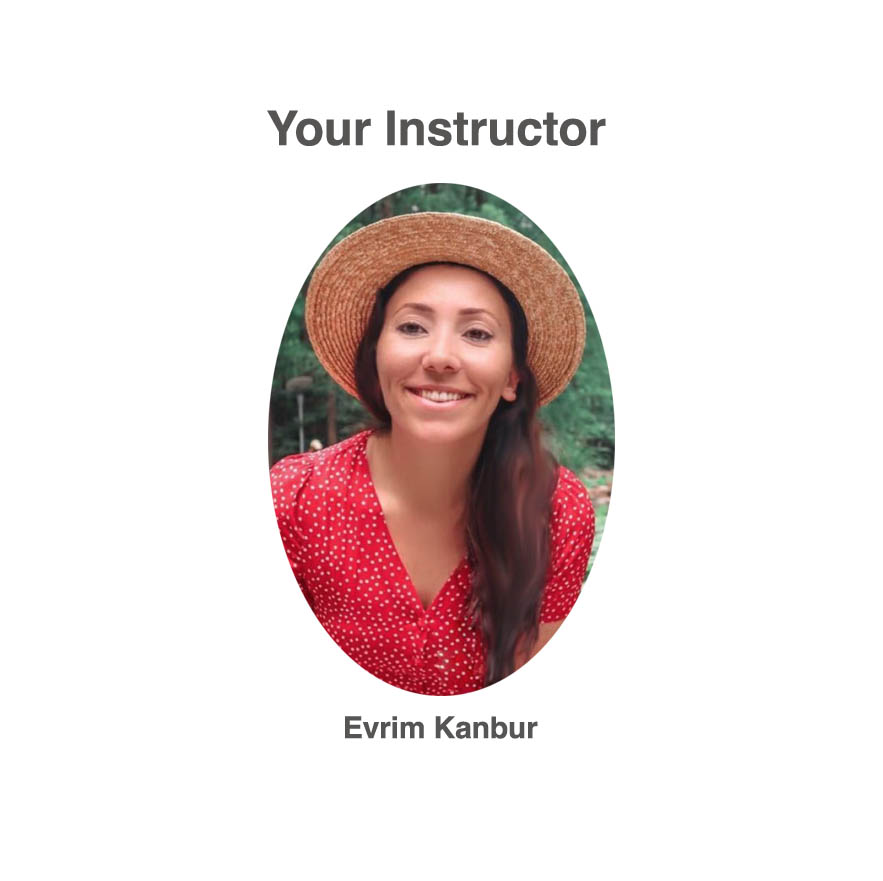 Evrim Kanbur has been living in Shanghai for more than 7 years. She is running her consultant company and neighborhood and travelling platforms. She is a lecturer in some of the top universities in China like Shanghai Jiatong University and Skema Business School, teaching investment pitch, strategic decision making, digital marketing in China and public speaking.
I am in the F&B industry, running my own cafe in Milan. I am grateful for this opportunity to have put these into practice. The course gives you the access to have a one on one skype call with Evrim and it has been so beneficial for my business that I can't emphasize how satisfied I am by seeing the results we predicted through the decison making models. If you're struggling through this period, this course is the help you need and you'll take it from there.
-Micheal McMillian, Italy
Seeing the differences between a major crisis and a crisis like this, gave me the perspective and this course gives you the tools you need to make necessary calls and decisions as a manager.
-Daniel Martin, Beijing